Uniprof™ – Ultra Clear
Low Iron Ultra Clear Channel Glass
Appleton Uniprof™ OW – profiled low iron extra clear glass is a design product that has extremely little intrinsic colouring due to the use of raw materials with low iron oxide content during glass production. The look of it and view through it have a clean, pure charm. The colour neutrality of this profiled glass is transferred to all the objects, persons and areas behind the glass – they are perceived in their "natural" colouring despite the ornamental diffusion typical of the product. Also available in a sandblasted version as Appleton Uniprof™ Opal OW.
Channel Glazing System
Appleton Uniprof™ OW is a translucent linear channel glazing system that allows the passage of light in interior or exterior applications. Appleton Uniprof™ OW consists of an extruded perimeter frame and self-supporting low-iron oxide cast glass channels. The lower iron content allows for higher light and solar transmission and a less green appearance that is typical of standard glass. Appleton Uniprof™ OW is available in Standard Cast, Wave and Macro textures and can be coated with Low-E, Antisol and Amethyst coatings. Appleton Uniprof™ OW can be sandblasted for added privacy.
Surface Textures
504 (standard)
Macro
Slim Line
Wave
Smooth (without ornament)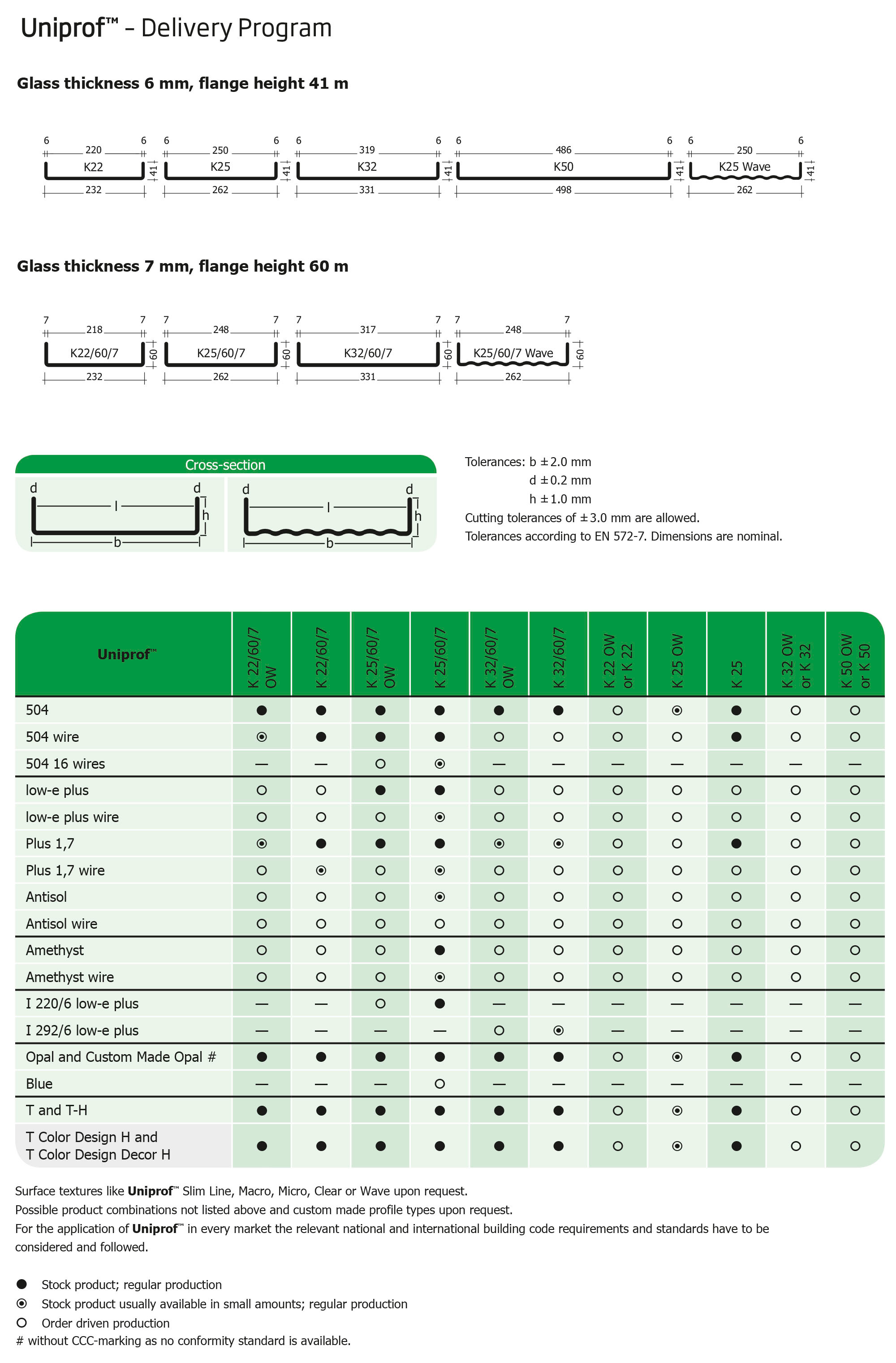 504 Standard
Macro
Slim Line
Micro